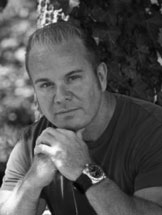 RICK SHANE
Senior Design
Rick has been in the hairdressing business field for over twenty years, certified in Maryland, Virginia, District of Columbia and New York and specializes in all phases of precision and freeform cutting as well as being regarded as a top colorist and educator.

Rick partnered with Lord's and Lady's, one the of the first full service salon's in the tri-state area, then to Bliss hair studio, and for ten years his signature salon, Rick Shane Salon.

"I am always looking for inspiration and have been fortunate to do some amazing traveling all over the world. I have been inspired by fashions from Asia to Europe and fascinated with the streets of London and Paris. Here in the USA there is really no place like Los Angeles and especially New York. My parents, both from New York, had a great sense of style. I believe that is what drew me into this field. I like creating something just for the individual. I love making people, look and feel great."
ON PARTNERING WITH ERIK KAUFFMAN:
"Erik is amazing and we have been friends for over twenty years, I used to cut his hair when he was in high school and he later went on to the same hair design school that I went to. It was a natural thing for the two of us and I really do think he is an amazing hairdresser.
I look forward to many years with my good friend, business partner and the Shane & Kauffman team."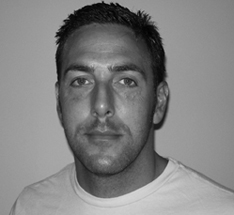 ERIK KAUFFMAN Senior Design
Erik started his career as a hair stylist over 15 years ago. With his vast experience as a hair stylist, he has created a unique cutting style drawn together from both the technical and creative aspects of the industry. "Working in and around the Baltimore/Washington area has enabled me to build a very diverse clientele. I feel each client's look should be as individualized as their personality. I am always drawn to other forms of art and fashion for inspiration."
Erik excels with all aspects of color, as well as being certified with Raccoon U.K. hair extensions. He also specialized in men's hair with a background in Old World barbering skills. "I truly feel the best part of my job is creating a hairstyle and seeing firsthand the transformation in the way a client feels about themselves."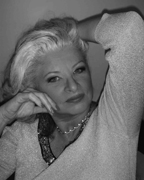 PATRICIA GORDON Senior Design
Pat's unassuming personality is the key to her success in the beauty and fashion industry, a fabulous eye for style and design set her talents apart. experienced in all phases of cutting and color design, her consistent work makes her a top designer and a valued member of the Shane & Kauffman team.

JESSIE BURCHETT Senior Design
Jessie's design's are full circle from utlra funky to classic design, a very talented hairdresser experienced in all phases of cut design and color she is an up and coming star in the fashion industry. Bridal design and event hair are a specialty for her, she is a very sought after bridal/event hair designer with a special eye to make the event style perfect.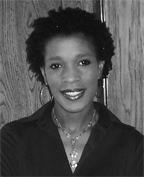 MANITA MITCHELL Senior Design
With 25 years of experience, Manita is a top stylist and designer in the Baltimore/Washington Metro area. Specializing in all hair textures, Manita brings an amazing sense of style and precision to all of her creations. From office chic to red carpet runway, Manita can create just the right look for you..